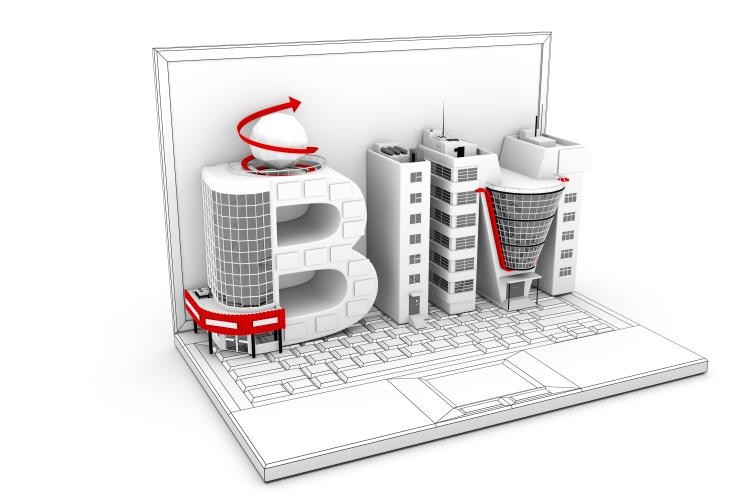 BIM is an advanced and a revolutionary technology, which, with its various tools brings about an insurgent change in this field. With the adoption of BIM services, the creation and collaboration process is not only made efficient but also it is also made very convenient. Living up to the trend of the market becomes a very important aspect when it comes to making smart decisions and wise judgements. Here are some of the innovative trends which are going to be shaping the future of BIM.
3D BIM Modeling: Construction companies have high hopes for 3D modeling, sometimes it is referred to as additive manufacturing or the layering of 3D BIM, which has been the topic of recent discussion among the stakeholders involved. Despite the fact that the field is still in its emerging phase, 3D Modeling has the potential to streamline important steps in the estimation of lifecycle, for instance by adhering to the "design to production" , which minimises waste while improving the end product's quality. By incorporating 3D BIM modeling to your project, you can very easily predict the functioning of the project and also can supervise the working and hence make smart usage of the resources without any excess waste generation and without any compromises with the project.
Drones: Construction processes are becoming more productive thanks to new technologies. BIM and drones are now complementing each other to better the AEC industry. Drones make use of cameras which can be taken to a remote site and can accurately scan and provide you with the data which we use in different stages of the project. The surveying phase becomes extremely beneficial with the use of drones. Drone technology makes it possible to track each plant system or building component's precise placement as well as when and by whom it was placed throughout operations. Drone technology has advanced so much that it can now be used to increase efficiency throughout the full building life cycle by seamlessly integrating with BIM workflows. Drone use enables you to study the site's construction in the best possible way, avoid process interference, and prevent accidents.
Cloud Collaboration: There was a dire need of seamless coordination for gaining maximum efficiency. When the AEC sector had difficulty in collaborating among the consultants, cloud collaboration system in BIM came into picture. Cloud collaboration in BIM has made it simple for consultants to communicate data and work together in real-time across the project life cycle, from conceptual design to detailed construction drawing stages. Additionally, cloud BIM fosters a setting for simple file management and quick access to drawings: Drawings that are stored in the cloud can be easily evaluated on location. These are one of the many benefits of cloud collaboration hence this makes a very good tool which can shape the future of Bim.
Internet of things (IoT): In the architecture and construction industry, the Internet of Things (IoT), a technology that connects sensing devices to transmit information across platforms, has become crucial. Since construction is a high-risk business, the integration of BIM-IoT could improve overall performance and lessen the associated risks. By offering a critical perspective of a particular project, BIM and IoT complement one another. BIM offers a detailed representation of the project at the component level, but IoT enhances this data by providing a real-time feed of construction and operation activities. The two tools BIM and IoT hence complement each other. There are numerous advantages to connecting real-time data from the rapidly expanding collection of IoT sensor networks to the BIM models. It can hence prove to be a very crucial step in the future of planning and execution process.
Augmented/ Virtual reality: With the incorporation of the virtual or augmented reality technology, it becomes very easy to understand the depth of the system. It helps you to see the lifecycle of the system in crystal clarity by using VR. Modern BIM design workflows are increasingly dependent on augmented reality technologies to close the gap between the virtual and physical worlds. A limited level of "realism," such as visual and audio effects, is created in a virtual reality (VR) environment so that the involved stakeholders can enter it and feel as though they are in the "real" world. The construction industry is looking to innovate with BIM through specialised workflow tools like VR and AR that are being applied directly to solve real-world problems like installation verification and estimating. BIM is constantly evolving, seeking to optimise technology in accordance with the complexity of the processes applied in civil construction. BIM is envisioned as a platform for collaboration between many companies engaged in the same project. These companies employ many programmes, methods, and methodologies, which BIM makes it into a single model to make it simpler for everyone to work together, communicate and collaborate. At Oneclick BIM, we strive to make sure that we are always up to date with the new technology trends in the market for the benefit of our clients. Or exceptional team of professionals always are upto par with the advancements in the market hence giving you a very satisfactory experience when working your dream project with us. With more than 1000+ projects completed and partners throughout the global market, we are proud of our success stories. Contact us for more information. To Know more about our Services Contact@oneclickbim.global Or Get a Quote from our experts today! https://lnkd.in/d7_eFTzv Call- +91 7420800880 +971-504816805