4D Bim : 4D BIM involves intelligently connecting a 3D digital model with time or schedule related data. It gives teams accurate and practical information on construction projects. 5D Bim : Real time generation or extraction of fully valued parametric building components from a virtual model is known as 5D BIM. 6D Bim : When a building is first being designed, 6D building information modelling is useful for analysing how much energy it uses and producing energy estimates. Sequences of model construction include scheduling information thanks to 4D BIM. The project team can more clearly picture how the construction will be done by including a time dimension. Our 4D BIM makes use of new modelling tools, it was shown to be a tremendous stride forward for the industry.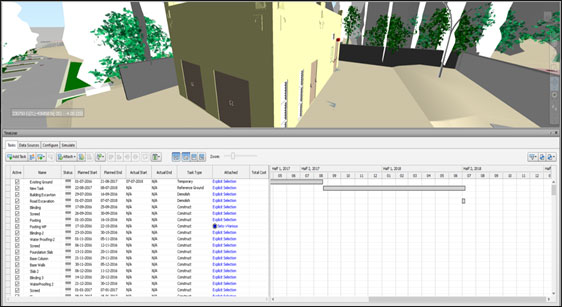 4D Bim is relating to time or schedule related data. Gives practical information hence saving time. 5D Bim is real time generation of the virtual model. Enables us to monitor tiny aspects of the system. 6D Bim used for estimation process. Smooth analysis is done using the data and prediction becomes easier. In general, 5D BIM is seen as enhancing a model with cost data. It is advisable to clearly outline the particular criteria while talking about 5D BIM. The as built costs, capital and pre-operational coats, etc are estimated with the help of 5D BIM. Our 5D BIM services allow you to predict the functioning very efficiently. We believe that excellent facility management is added to the information provided by 6D BIM.
A designer-created model is updated or modified during the construction process thanks to the 6D method. Information on warranties, user manuals, operations, and maintenance, among other things, is included in 6D BIM. By incorporating our 6D BIM service, you can level up the judgements based on the output that you receive from the system. To get acquainted with our professionals and learn more about our ongoing projects, you may follow our LinkedIn and subscribe our YouTube channels.