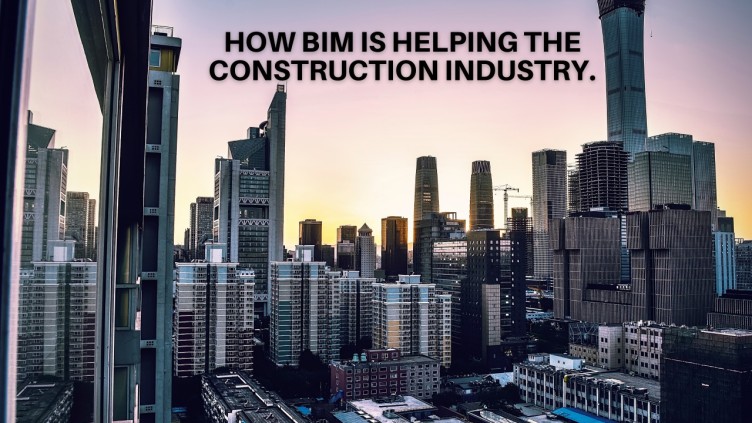 How BIM is helping the construction industry. BIM( building information modelling) is a revolutionary technology which is used in the 3D scanning of building that enables you in smart project planning. There are many tasks that are to be taken into account while the planning and execution of the project. BIM takes over these tasks and resolves everything into one platform, including planning, designing, establishing processes, assessing the material quantities, and calculating costs. Everything has altered thanks to BIM technology. All the procedures regarding the various aspects of creating a project were very complex, but with the help of BIM, the procedure has become more straightforward, collaborative, and simple.
When it comes to reworking the idea, BIM plays a major role in the lessening of the extra rework. The virtual BIM model of the complete structure that has been developed ensures that all parties involved in the project will be aware of its depth of understanding. Clashes are settled prior to the start of construction. The time and money that would have been spent on repairing those clashes during construction will now be greatly reduced thanks to scan to BIM services. BIM is not only used for on site sharing, collaborating and visioning but it also is used for seamless coordination planning with the help of cloud technology. The on site sharing becomes so much easier with the BIM technology that it assists in excellent time and money management. Effective construction cost estimation is possible with this progressive technology.
The preconstruction phase becomes less stressful as the clients may see how the space will function and appear through space-use simulations and 3D representations, giving them the chance to make adjustments before construction begins. A closer working with contractors can result in reduced insurance rates, fewer overall variations, and fewer chances for claims. Miscommunications and labour costs associated with documentation are decreased. BIM and construction technologies are being used by many businesses to cut costs and minimize risk. BIM is a much practiced advanced technology that is used by a majority of the building professionals. The construction industry is being carried by BIM technology since it is that trending and relevant. Since BIM can be used in any and every aspect of the project management, it is considered to be a very useful tool. BIM-enabled projects have a higher chance of success and optimum efficiency across the whole project lifecycle.